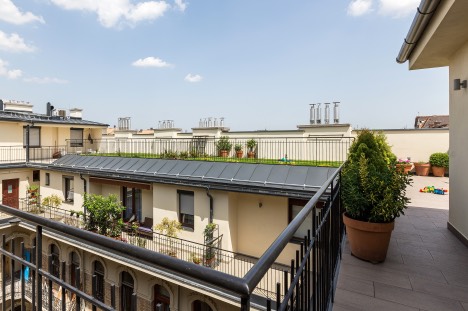 Lavish & spacious terraces
Our 2012/2013 project close to the West rail station and the Westend Shopping Center (Eötvös u.).
Whole building was in WWII condition and had to be totally and fully refurbished.
We built eight new apartments on the IV. floor from 40 to 100 sqm + 2 penthouses on top.